Welcome to Pondering with a Purpose – with Brenda Youngerman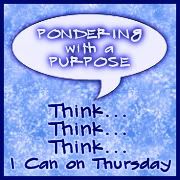 Today's prompt is: Pill
Let me start by saying I take a pill to relieve my aches and pains however I don't want to act like a pill. Acting like a pill is a pain for everyone around me. I try to take as few pills as possible especially from the doctor so I work on being healthy.
I also try to keep the pill off of my sweaters. Who wants a sweater full of fluff and pulls.
Does anyone remember the pill-box hat? Jackie Kennedy was famous for hers.
(taken from Google!)
Thanks for the memory!