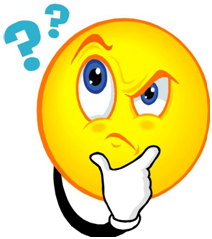 It is time again to Ponder with Brenda at http://bygadventures.blogspot.ca/
Today's word is
FRAME!
We have taken a lot of pictures especially during our many trips. Instead of putting them in frames we have created albums. We have framed pictures of the family as well as paintings.
I grew up in the glass business and framing was one of the jobs my father did. D H actually created door and window frames made out of aluminum and then had glass put in them.
Our garden looks like a picture frame. It has a hedge around the outside then a garden edge as well as grass with an oval garden in the middle.
When I am in the right frame of mind I can actually get some work done although I prefer my new relaxed frame of mind since I am retired.
When writing a story it is a good idea to have a frame of reference. It helps keep the characters as well as the plot in line.
I am a murder mystery buff and I love watching how the criminal is framed or brought up on false charges. The detective always gets his man.
This blog may not be framed today however it is open for discussion.
How did you frame your day?
Today's questions:
Do you ever watch old TV shows or movies from your childhood or youth? Yes! I love the Andy Griffith show with Ron Howard and Andy Griffith and Don Knotts. I also love the old "I Love Lucy" shows.
Have you ever adopted a rescued animal? No I am not into pets.
Are you good at keeping track of paperwork and records? yes! We have an organized storage box as well as several filing cabinets. I used to be self-employed and it was a big deal to keep my records straight.
What would you like the Magic Wendell Fairy to poof with his wand, and turn into a treat for you? Any snack or sweet you would like. It doesn't have to do with carrots, or HE'D eat it! I would love Wendall to recreate my Mother's butter tarts. I can't make them as good as she did.
Tell me something interesting- please. We are enjoying a quiet week. The grandchildren have all gone home and I am missing them already.