1. It's still May, right? When were you last in the middle of something that might be described as mayhem?
In Canada we say we only have 2 seasons – winter and construction. Right now the access to a major road has been closed so we are detouring around many side streets to get to where we want to go. It adds time to our travels. It is going to last for at least a year. Hopefully the improvements will be worth it.

2. When did you last feel dismayed?
I don't dismay easily however I do get frustrated sometimes by the actions of others. Where has politeness gone? Why is everyone else more important? What happened to obeying traffic signals and giving the right of way instead of taking it? There are so many cars on the road these days and everyone is in a hurry. Slow down before you kill someone.

3. What's a food combination you like, but other people may find strange?
One of my favourite sandwiches growing up was an olive sandwich. It was especially delicious with a glass of chocolate milk. No one ever shared my love.

4. "It is never too late to be what you might have been." Do you think that's true? Why or why not?
True! However I also think that when life throws you a curveball, it is how you handle it that makes life interesting.

5. US News and World Report listed the best historic destinations in the US as follows-Washington D.C, Philadelphia PA, Williamsburg VA, Charleston SC, Boston MA, Richmnd VA, Savannah, GA, Santa Fe NM, Yellowstone, San Antonio TX, San Francisco CA, New Orleans LA, and Charlottesville VA.
Of those listed how many have you seen in person? Which two sites on the list would you most like to see in person?
I've been to Washington D.C., Philadelphia PA, Williamsburg VA, Charleston SC, Boston MA, Richmond VA and Savannah GA. I am actually going back to Charleston at the end of the month. I would love to go to New Orleans LA especially for the Jazz.

6. May is National Physical Fitness and Sports Month. If you had to participate in a single fitness activity for the next half hour, which activity would you choose?
I do aquafit twice a week already. I find the water offers resistance and my knees don't hurt.

7. What did you like best about the city, town, or neighborhood where you grew up?
WE lived right across the street from the public school. My parents had their business in the neighbourhood and I have actually raised my children in the same neighbourhood. I haven't travelled far from my roots.
8. Insert your own random thought here.
I would like to shout out to a couple of blogs that I participate in. You might enjoy them too. One is by Acting balanced on Mondays – Monday quiz about me.
On Tuesday I blog with Les at Time out for Mom. She has a Coffee Chat.
On Thursday, I ponder with Brenda,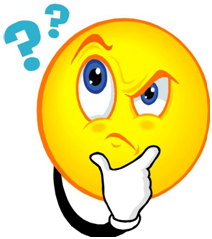 On Friday, there are 2 blogs – Four fill in fun with Hilary at Feeling Beachie, and Friday Fragments with Mrs. 4444 at Halfpastkissintime.
On Saturday I join Cait at Show my Face for Six word Saturday.
And finally on Sunday it is time for Sundays in my city with Claudia from Unknown Mami.

Hopefully you will visit some of these blogs yourself. They are very interesting and a lot of fun.