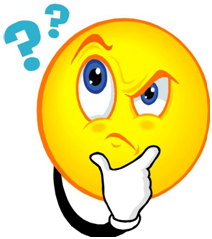 It is time to ponder with Brenda.
Today's word is Orange
I am changing my usual colour from purple to orange to write today.
I need my orange juice first thing in the morning even before my cup of coffee. I prefer to drink an orange juice rather than eat an orange. Peeling an orange is not my favourite way to spend my time.
Nutrition Facts

OrangeOrange, FloridaOrange, NavelOrange

Amount Per 1 small (2-3/8" dia) (96 g)100 grams1 fruit (2-5/8" dia) (131 g)1 cup, sections (180 g)1 large (3-1/16" dia) (184 g)100 grams

Calories 47

% Daily Value*

Total Fat 0.1 g
0%

Saturated fat 0 g
0%

Polyunsaturated fat 0 g

Monounsaturated fat 0 g

Cholesterol 0 mg
0%

Sodium 0 mg
0%

Potassium 181 mg
5%

Total Carbohydrate 12 g
4%

Dietary fiber 2.4 g
9%

Sugar 9 g

Protein 0.9 g
1%

Vitamin A
4%
Vitamin C
88%

Calcium
4%
Iron
0%

Vitamin D
0%
Vitamin B-6
5%

Vitamin B-12
0%
Magnesium
2%

*Per cent Daily Values are based on a 2,000 calorie diet. Your daily values may be higher or lower depending on your calorie needs.
Orange is also associated with Halloween. I suppose that is because the pumpkins that become jack-o-lanterns are orange as well.
There are also lots of other fruits and vegetables that are orange such as squash and carrots as well as some peppers.
Orange fruits and vegetables are very good for your eyesight. It contains beta-carotene.
It is a colourful ponder today.