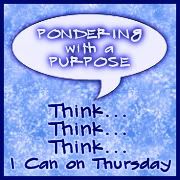 This Week's prompt: Love thyself
Do you love yourself?
Thank you Brenda for another thought provoking topic. The simple answer is YES!
I learned a long time ago that I am who I am. I am short, fat and wide. I can be loud and opinionated. I laugh out loud and tend to have some wacky ideas. I am a princess who hates housework and I don't cook. I love babies and enjoy being a grandmother who has tea parties and bakes cookies.If you come to my house I will tell you to ignore the mess and will put the kettle on for tea.
I am the wife of the most amazing man. I don't deserve him however now that I have him I will keep him. He has stuck by me for 40 years. We have learned to love to travel, especially cruising. We laugh at the most outrageous things and love to pun.
I am the mother of 3 wonderful children who have all been educated and have been married off. I love my 2 son-in-laws and my daughter-in-law. I am a grandmother to 3 granddaughters and 2 grandsons. They keep me on my toes. I look forward to #6 who will arrive this spring.
I am not into sports and exercise however I do like to walk and swim when I can. If you don't want to see me in a bathing suit, "DON'T LOOK!"
I try to be a good sister to my 2 younger siblings and I talk to my parents every day.
I don't mean to brag however this is about me!