time to play along with Mama M and the rest of the gang!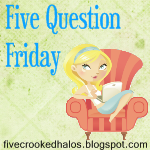 1. What is your favourite fall family tradition?
I love Thanksgiving. We cook a huge turkey, serve German potato dumplings and pumpkin pie. I love the idea of having the whole family together.


2. If money weren't an issue, how many kids would you have?
Before I was married I thought I wanted 12 children. I was fascinated by a movie "Cheaper by the dozen" however I had 3 children in 2 1/2 years and got sick of being pregnant. I also had the only natural grandson so we called it quits.

3. If you were to get a tattoo, what would it be and where would you put it?

Sorry I really would never get a tattoo. I understand that some people want them however it is not my style. Besides I am already fat and sagging.
4. What condiment is a must in your house?
It was ketchup however since the kids moved out only the grandchildren use it now. Neither my husband or I use it.
5. How did your spouse/fiance propose?
I think it was me and not my husband, It just took a while and a lot of convincing.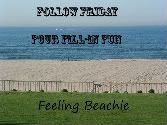 1. I wish I had more money to live on a cruise ship all of the time.
2. I stopped wearing high heels since I quit work and no longer need to dress up. My fancy shoes only have 1 1/2 inch heel.

3. My favourite song right now is any song that we can dance to.
4. I always sing while listening to the MP3 player in the car while we take our many car trips.